SIL Summit 2020 - "Be the Change" Cancellation
In light of current events and state and federal guidance regarding COVID-19, we will be cancelling the April 23, 2020 SELPA System Improvement Leads' Summit. Please know that we did not make this decision lightly, but feel it is important to abide by the guidance released by Governor Newsom and by the CDC to help reduce the spread of COVID-19 in our communities.
Because this training involves many hands-on activities and group discussions, we are cancelling the event versus converting it to a web-based experience.
We are already working with our speakers and the venue to reschedule the event for 2021. In the meantime, please stay connected with the SIL project and resources by visiting our website regularly.
Thank you for your understanding during this challenging time. Stay safe and healthy.

Date & Time
Thu, April 23, 2020
7:30 a.m. -3:30 p.m.

Location
DoubleTree by Hilton Hotel
San Diego - Mission Valley
7450 Hazard Center Drive
San Diego, CA 92108 | View Map

Register
Register at
https://SILsummit.eventbrite.com
Keynote Speaker: Terrence Davis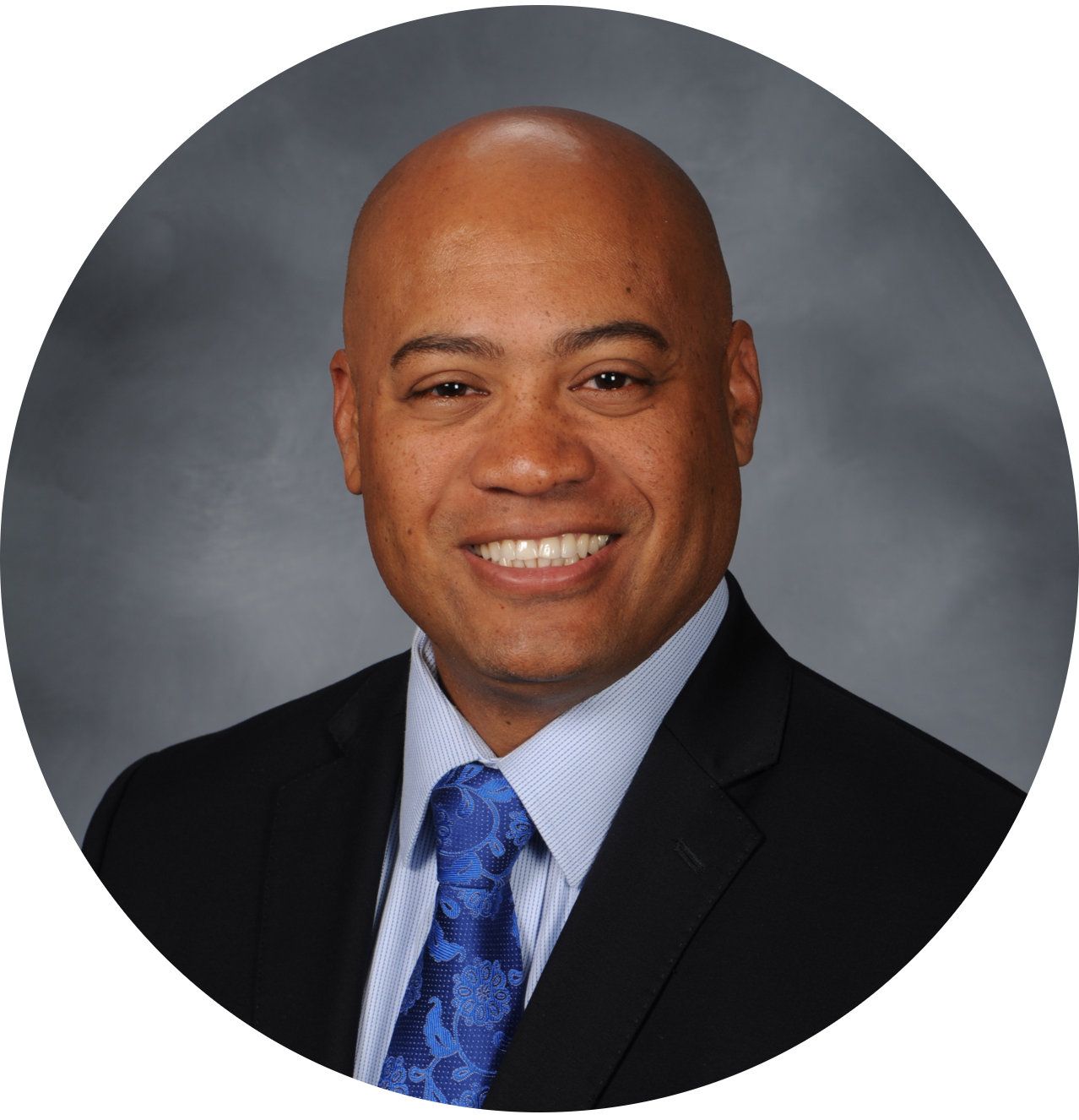 Terrence Davis
Superintendent | Beaumont Unified School District
Superintendent of Beaumont Unified School District, Terrence Davis, has spent the last 20 years in public education in the capacity of Assistant Superintendent of Human Resources, Director of Special Education, Program Specialist, and Special Education Teacher. Terrence is known in the community he serves as a leader who strives to build relationships through the lens of equity and compassion, as he values the voice of students, staff, and parents, with the intent to make informed decisions to improve the learning environment for each student. Terrence has received recognition as Certificated Administrator of the Year, Educator of the Year, and Superintendent of the Year. He serves as an Executive Board Delegate and President Elect for Region 19 of ACSA as well as serving as a member of the ACSA Leadership Institute to name just a few of his accolades Superintendent Davis defines the core of his work as creating exceptional educational opportunities for students to develop skills to be successful in the global workforce.
Speakers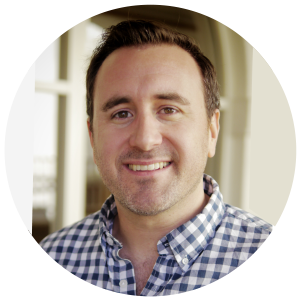 Brandon Bennett
Improvement Advisor | Improvement Science | Consulting
Brandon Bennett, MPH, Founder and Principal Advisor for ISC LLC has served as an Improvement Advisor in the fields of Healthcare and Education, leading and advising on diverse initiatives from disease specific processes to closing equity gaps in access to early childhood education to countrywide improvement programs. Brandon has published results-based and methodological papers on the application of Improvement Science methods and has been a featured speaker at quality conferences around the world. He is currently a Senior Fellow at the Carnegie Foundation for the Advancement of Teaching, and Faculty for the Improvement Advisor Professional Development Program offered through the Institute for Healthcare Improvement. He began his career as a United States Peace Corps Volunteer, completing his service in Uganda, leading work to continuously improve a microfinance program providing sustainable financing for businesses owned by people living with HIV.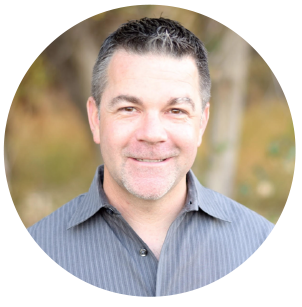 Jon Eyler, Ed.D.
Chief Executive Officer | Collaborative Learning Solutions
Dr. Eyler is a widely recognized expert on topics of equity, educational improvement, and educational psychology. He works with leadership teams across the nation to implement integrated systems of support and lead adaptive change around perception and mindset. He has taught and held various leadership positions in K-12 education, and he has taught courses in educational psychology in higher education. Today, Jon serves as a technical assistance consultant for the states of California and Washington, and he serves as the CEO for Collaborative Learning Solutions in Southern California.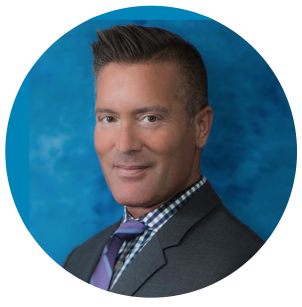 Kevin Schaefer
Director of Program Support | Supporting Inclusive Practices
Currently, Mr. Schaefer works to improve educational outcomes for students with disabilities through providing high quality leadership and support to the CDE and LEAs throughout the state. Additionally, he provides organizational support through his work in promoting continuous improvement processes and alignment of initiatives that focus on creating enabling least restrictive environments that honor the diversity of learners across general and special education settings. He strives to prioritize data-based decision-making, open and honest communication pathways, vulnerability-based trust and self-reflection among team members, deep level family engagement, and ongoing analysis of organizational culture, practice, and policy development. His varied background as a special education teacher, administrator and national/state technical assistance provider has led to expertise in the areas of systems change and inclusive educational practices that result in educational benefit for all students.
---
Session Descriptions
Session 1 - Fundamental Improvement Science
At the heart of improvement science is the belief that every system is perfectly designed to achieve the results it gets. Participants will have the opportunity to explore this axiom as well as the four major fields of study which inform the methods which drive improvement science efforts.
Session 2 - Focusing Collective Effort: Developing a common theory for how to improve a system
A Driver Diagram is an improvement tool that helps focus an improvement team's improvement efforts and articulate a common theory of practice improvement. This session will provide an overview of driver diagrams and how they are used in practice to achieve better outcomes for students.
Session 3 - Measurement for Improvement
The Measurement Tree has emerged as a useful way to visualize a family of measures within the context of an improvement journey. The tool highlights the logical links between Outcome measures and the Plan-Do-Study-Act cycles improvement teams use to pursue them. Participants can expect to learn the core elements of the diagram, how to construct one, and why understanding measurement links is so important when undertaking improvement.
Session 1 - Data Rich and Process Poor?
With an increased attention to data in California, it's easy for teams to become paralyzed by impressive visualizations and data mining routines. The structures (i.e. process and protocols) we build around the visualizations drive the way teams think and problem solve for change. In this session participants will be introduced to a simple, yet effective, data analysis protocol anchored in a larger equity framework. Participants will use sample data to practice the strategies and become familiar with the protocol. Let's STOP circling the drain of data paralysis and START narrowing in on effective strategies for improving student outcomes.
Session 2 - Root Cause Analysis: What is it really?
This session will unpack the various definitions of Root Cause Analysis (RCA) and explore several ways RCA has been implemented throughout California. The presenter will provide strategies for engaging teams in an integrated root cause process, and participants will engage in sample root cause activities. Additionally, participants will leave the session with access to several tools for conducting meaningful and informative root cause analyses.
Session 3 - Got Dirty Data?
With the increased demand for skillful and effective data-driven practices in California, the significance of data quality is paramount in the space of educational improvement. Many of today's leading companies have enacted comprehensive data quality or data governance programs. This session will present the necessary standards, procedures, structures and frameworks for maintaining high quality data in your organization. Participants will learn about California's new self-assessment tool and discover strategies for targeting areas for improvement. It's time we begin treating quality "data" and an organizational asset.
Session 1- Supporting Students in their Quest to Becoming Expert Learners
Before inclusive educational opportunities can be provided to students, it is imperative that we recognize, honor and celebrate the diversity that lives within each student. It is through this understanding that educators self-reflect on ways in which their personal histories intersect with student identities to produce positive outcomes and potential limitations in reaching the overarching goal of universal design for learning (UDL); developing expert learners. This session will also frame and incorporate the connections between UDL, High Leverage Practices (HLPs) for Special Education Teachers, and The Division for Early Childhood (DEC) of the Council for Exceptional Children (CEC) Recommended Practices.
Session 2 - Enabling Teachers in their Quest to Provide Accessible Student Opportunities
This session will focus on knowledge-building, resource-sharing and initiative integration using the Universal Design for Learning (UDL) framework (principles, guidelines, and checkpoints) and curriculum design (goals, assessment, methods and materials) as the foundation. In order to create hospitable environments for teachers to teach and students to learn within an inclusive environment must deeply understand, internalize and become proficient in the implementation of UDL, High Leverage Practices (HLPs) for Special Education Teachers, and The Division for Early Childhood (DEC) of the Council for Exceptional Children (CEC) recommended practices.
Session 3 - Developing Leaders in their Quest to Create Inclusive Systems
Focused on the work of Ainscow and Booth, this session will highlight the critical nature of a trust-based shared leadership model identifying and addressing potential barriers in the areas of systems culture, policy and practices to ensure all students and adults are considered at the organizational level. As a result, district/site administrators, educators, and stakeholders will recognize and be equipped to mitigate identified barriers to fidelity of implementation and sustainability of the MTSS/Universal Design for Learning (UDL) framework, and thus promote an inclusive mindset across all settings. The High Leverage Practices (HLPs) for Special Education Teachers, and The Division for Early Childhood (DEC) of the Council for Exceptional Children (CEC) recommended practices will also be integrated in this content, along with an overview of the Supporting Inclusive Practices (SIP) project.